Overview
Hart Oilfield prides itself on customer service. We believe in Customer Service 24 hours a day, 7 days a week. With multiple offices and yards as well as extended service zones, we can assist you with your construction or lease locations wherever you are. We are also members of the ComplyWorks and ISNetworld.
Overview of Operations
Hart's current locations are strategically located throughout west central and northern Alberta. These locations have allowed Hart to establish complimentary "service circles" that slightly overlap and allow Hart to deliver oilfield site set-up services and equipment rentals efficiently to its customers as well as respond quickly to requests for service or repairs to its equipment when required.
"Prompt, Professional and Safe"
General Development of the Business
Hart initially began operations as small equipment rental company providing equipment to oil and gas producers drilling or completing wells within a certain geographic area of its initial Rocky Mountain House, Alberta location. Hart's business strategy has always been to be a full service "one-stop" oilfield site service infrastructure company; not only to provide the highest quality equipment but also to provide total service and technical support for such equipment and do so at competitive pricing levels. As a result of this total service strategy, demand for Hart's services has resulted in additional service locations since 2001. Hart's equipment inventory also includes a variety of traditional wellsite rental equipment including:
• Wellsite trailers
• Fuel skids
• Walkways and rig mats
• Recycle bins
• Sever tanks
• Sewage treatment systems
• Light towers
• Scaffolding
• Fire suppression
• Potable water tanks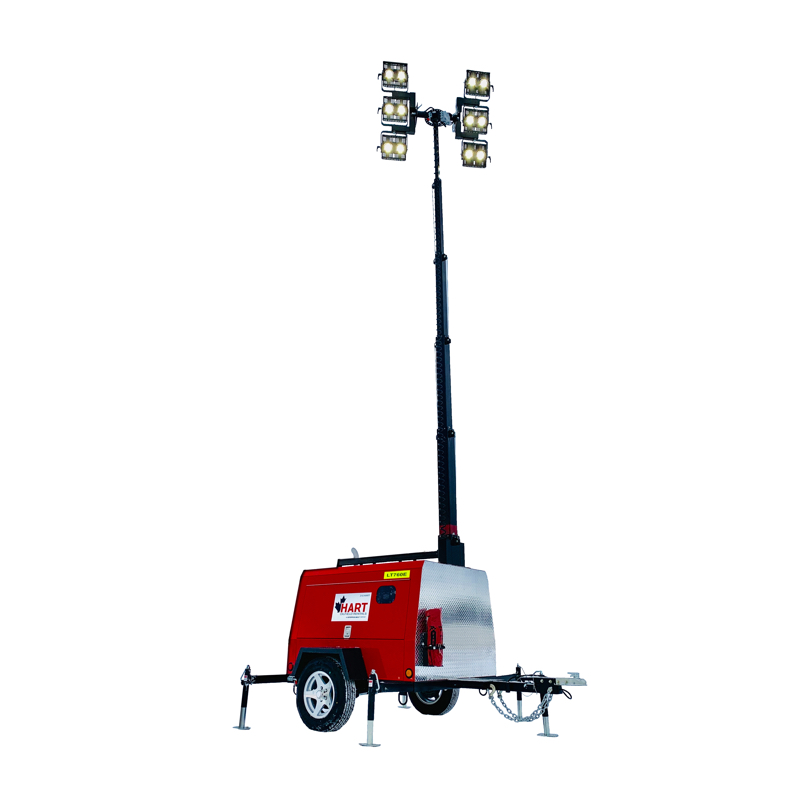 Recognizing the opportunity that its customers wanted one company to handle all their wellsite infrastructure needs, Hart began working closely with its key customers in 2006 for their input as it started to develop wellsite equipment that would deliver many of the same functions as its other equipment had in the past but new innovative designs would allow for a fleet of complimentary equipment that was, not only unique in design, but could be combined with other similarly designed pieces to deliver wellsite infrastructure services in the most efficient and safest way possible. The result was the introduction of innovative modular equipment that all had a similar "footprint", which allowed for simplicity of trucking and on-site movement when needed, along with the opportunity to provide equipment that could be "mixed and matched" to meet customer's needs on a site-by-site basis.
Starting with the introduction of it first modular/combo unit in 2009, Hart has since designed and filed industrial design patent-pending protection on all of its in-house designed modular/combo units. The patent registration of these units has been approved both in Canada and the United States. To date, 29 different industrial design patent-pendings encompass the following modular/combo units in Hart's equipment rental fleet.
• CF-Combo Fuel
• CFS-Combo Fuel Stand
• CG-Combo Generator
• CDG-Combo Double Generator
• CSG-Combo Scissor Generator
• CSGv2-Combo Scissor Generator Version2
• CSLS-Combo Scissor Light Stands
• CSLT-Combo Sun Light Tower
• CWC-Combo Wash Car
• CSTS-Combo Sewage Treatment System
• CST-Combo Sewer Tank
• CM-Combo Medic Security
• CFIRE-Combo Fire Suppression
• CFSW-Combo FS Water
• CGAR-Combo Garbage
• CT-Combo Tri-skid
• CTT- Combo Truck Trailer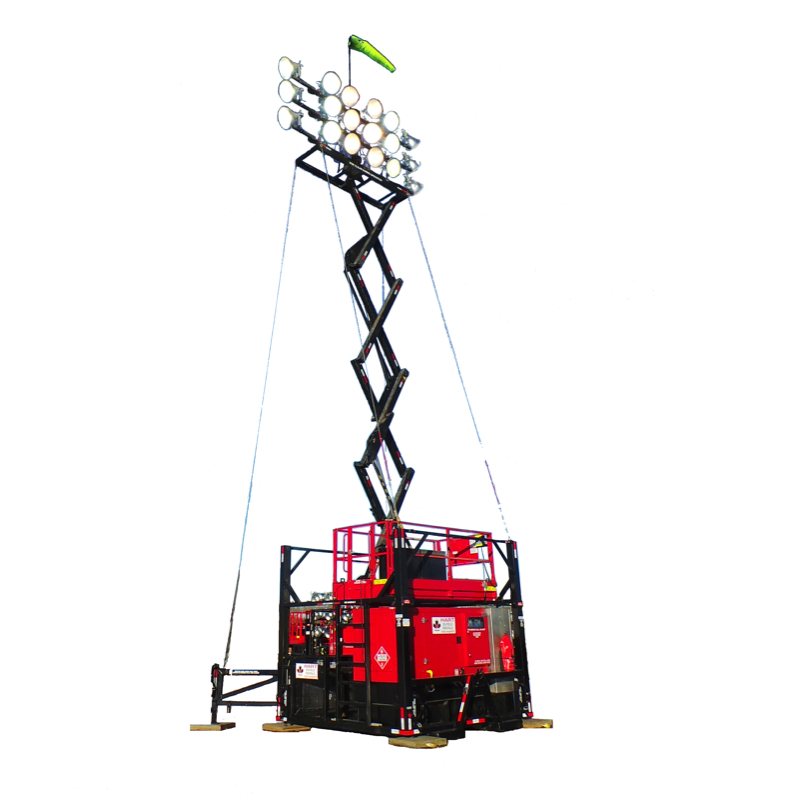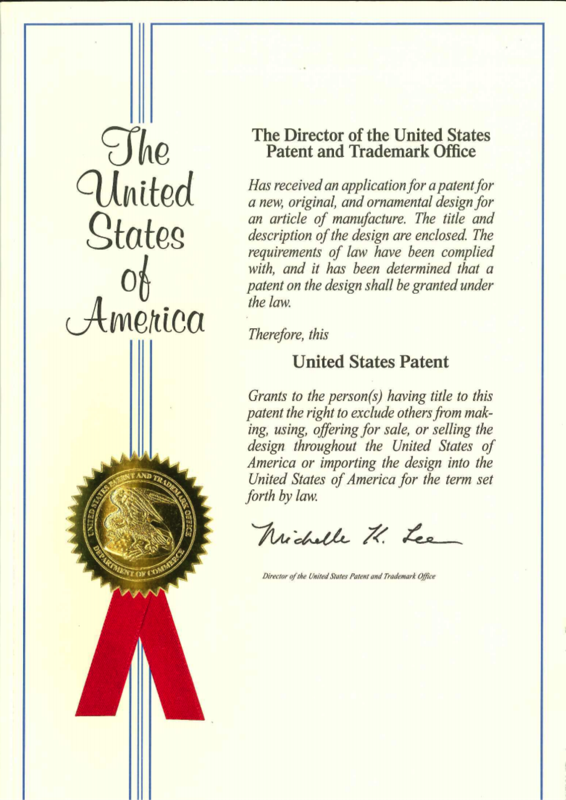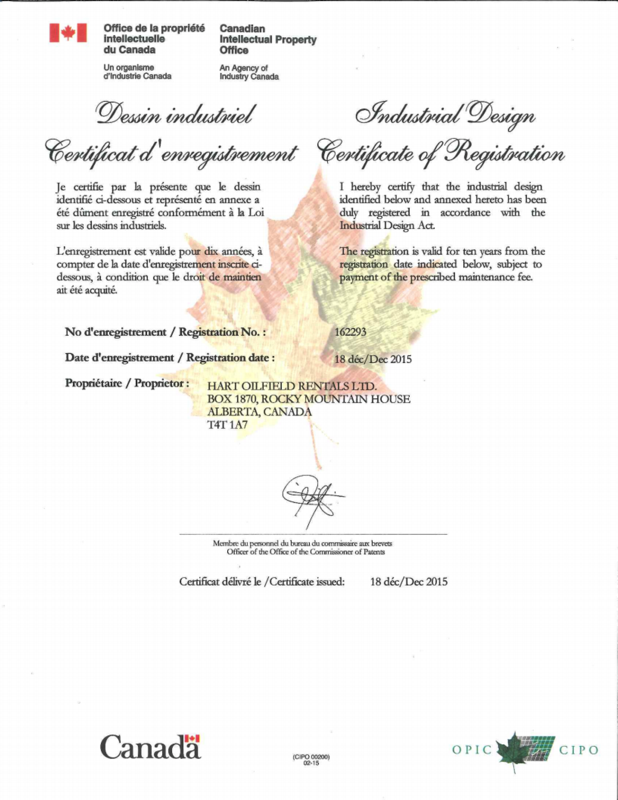 Using its own software, Hart designs all of its modular/combo equipment. To make sure the equipment is of the highest quality possible, Hart also manufactures and assembles its modular/combo equipment, or when required, subcontracts manufacturing to proven local suppliers. Hart purchases pieces for its combo units that it cannot manufacture itself such as generators, fuel tanks, lights etc., from established and well known manufacturers. Hart has long term established relationships with all of its core rental equipment suppliers. To develop new combo/modular designs and constantly improve on existing designs, Hart's head office includes personnel dedicated to research, development and design where customer input and engineering designs are combined to construct superior, commercially viable equipment for Hart's well-site infrastructure fleet.
Hart's conventional and combo/modular rental equipment fleet currently consists of approximately 1,500 pieces of equipment. Hart's equipment is not involved directly in the drilling or completion process. Hart's equipment is specifically designed to provide on-site infrastructure in support of drilling and completion operations and is therefore subject to less wear and tear over time than other types of wellsite equipment directly involved in the drilling or completion process.
Harts equipment can be utilized in many other applications that include construction, industrial, turnovers, events, etc.
Hart's equipment is inspected regularly and maintained on a regular basis either on-site, as required, or during spring break-up when more extensive repairs and maintenance is performed by bringing equipment back to one of its service locations.
Fill out our Contact Form for a Quote on Hart Equipment <Here>
,or give us a call at 310-HART (4278)

Enterprise Group, Inc. (TSX – E) is a consolidator of construction services companies operating in the energy, utility and transportation infrastructure industries. The company's focus is primarily construction services and specialized equipment rental. The company's strategy is to acquire complimentary service companies in Western Canada, consolidating capital, management and human resources to support continued growth. Enterprise became a Western Canadian leader in flameless heat technology in September 2012 with its acquisition of Artic Therm International Ltd., and a leader in oilfield service rentals in January 2014 with the acquisition of Hart Oilfield Rentals Ltd.